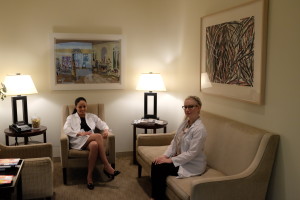 Our office hours are Monday through Friday from 8:30 AM to 5:30 PM. We are closed on New Years Day, Independence Day, Memorial Day, Labor Day, Thanksgiving Day and Christmas Day.
Scheduling Appointments
To schedule an appointment with Dr. Markowitz call our main office number, 310-205-5557. Patients are generally seen in the afternoons, Monday through Thursday, after Dr. Markowitz has completed his surgical cases. New patients should allow at least an hour for their initial consultation.
You can also contact the office by e-mailing us at info@blmarkowitzmd.com.
After Hour Contact
Dr. Markowitz is always available for patient emergencies and urgent after hour calls. You may reach him by calling 310-205-5557. The answering service will be able to assist you by contacting the doctor in a timely fashion. Any life threatening emergency should be managed by calling 911.
Insurance Policy
Operative procedures for breast hypertrophy and reconstruction, nasal airway obstruction, skin cancer and post-traumatic and congenital deformities are covered by most insurance plans. Although Dr. Markowitz is not a contracted provider for any insurance company, our office will help facilitate your interaction with your insurance carrier.